TYWO SUmmer Bands
"We haven't had this much fun in years!"

         — Gloria James, Audience Member
The TYWO Summer Band is TYWO's newest ensemble, open to all high school, post-secondary and adult musicians.  The band assembles weekly during the summer, enjoying a mix of casual rehearsals and outdoor concerts.  The repertoire includes several wind band standards, notable Hollywood soundtracks and a few jazzy selections.  The TYWO Summer Band makes an annual appearance at the Queen's Park Gazebo just steps away from the famed Festival Theatre in beautiful Stratford.
For more information on this ensemble, please contact Nicole Balm at metropolitanwinds@tywo.ca.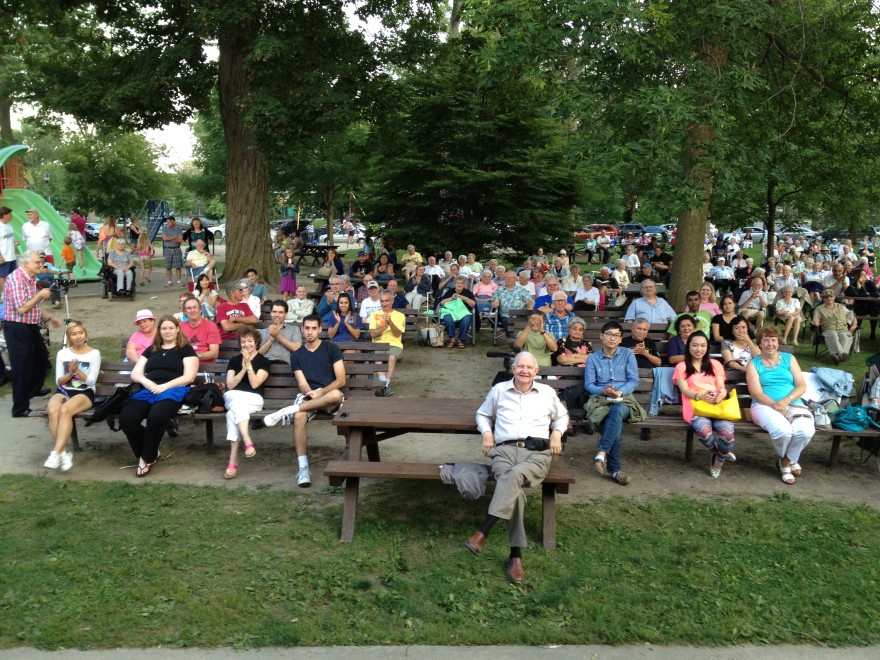 Toronto Youth Wind Orchestra
48 Ridgevale Drive,
Toronto, Ontario
M6A 1L1
Telephone/Fax: 416-321-TYWO (416-321-8996)
Email: backstage@tywo.ca
Charitable Organization Registration No. 14073 7966 RR0001
With respect and gratitude,
The Toronto Youth Wind Orchestra acknowledges that we are on the traditional territory of many nations including the Mississaugas of the Credit, the Anishnabeg, the Chippewa, the Haudenosaunee and the Wendat peoples. We also acknowledge that Toronto is covered by Treaty 13 signed with the Mississaugas of the Credit, and the Williams Treaties signed with multiple Mississaugas and Chippewa bands.